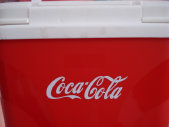 Custom made stickers are a great promotional idea for companies, bands, web sites and others looking for a powerful marketing and branding tool. Full-colour stickers really put your message out there.

We are able to design and complete your stickers solution for you.

Round, square, rectangular and shaped stickers
Wide range of promotional stickers
Stickers is perfect for any business promotion gifts and advertising
Printed full colour for maximum effect
Print and cut
We do any kind of sticker printing in the industry.
On the quantity of 500 stickers of a size of +/- 100x100mm or less, we do digital printing.You can expect to pay +- R2.60 for a sticker of this size. If the quantity is more than 500, we use litho printing and then the price will drop to about R1.90 per sticker.

Please note that the turnaround time on litho printing is around 10 days or more. The turnaround time for digital printed stickers is +- 1 – 2 working days. Terms and Conditions apply.

The advantage that Digital printed stickers have is that they can be cut into any shape. An added advantage is that the turnaround time is relatively short and should an emergency arise the stickers can be printed within a day.
Sticker Printing
Products